Welcome to TriYoga in Chicago!


TriYoga is the art and science of yogaflow® -- the trinity of asana, pranayama and mudra -- founded by world-renowned and inspired yogini Kali Ray. This revolutionary method is taught in 40+ countries, in 65 TriYoga Centers & communities and by more than 2,250 certified teachers world-wide. It offers a systematic approach to postures and breathing practices, emphasizes energy flow in the spine and precise body alignment. TriYoga aims to provide students with a variety of benefits, when practiced regularly, among them:
increased flexibility & strength
improved spinal health and stable core
better posture
more energy & confidence (inwardly and outwardly)
improved focus and concentration
calm, clear & balanced mind
improved self-awareness
If you are new to this classic method, please come to experience TriYoga for yourself!
If you are familiar with TriYoga, please help spread the word--by sharing your experience with friends and associates!

In the flow,


Maretta Jeuland, E-RYT 500
Certified TriYoga Teacher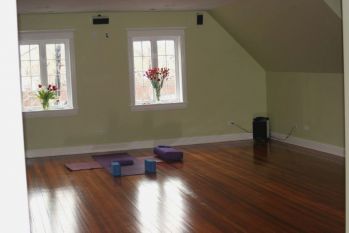 ---
"Through applying the principles of yogaflow, one begins to feel the life-flow.
Extension in all directions expands the awareness.
Relaxation-in-action allows one to maintain balance.
Rhythm of body and breath tunes one in to the 'inner dance'.
Economy of movement cultivates having only thoughts that are needed.
Wave-like movements remind us to remain at peace while experiencing the pairs of opposites." ~ Kaliji
"The quieter you become, the more you are able to hear. " ~ Rumi


n
Search Our Website
---
Map & Directions
Need a map and/or directions to our location? Check out our interactive map to ensure you arrive safe and on time for your yoga class
---
ATTENTION: former class schedule temporarily CANCELLED because of pandemic. However:
ONLINE Zoom class Level 1 Tuesdays at 7 p.m.
For fully vaccinated students: HYBRID (in-person/Zoom) Basics level Thursdays at 9:15 a.m. and
HYBRID Level 2 on Saturdays at 9 a.m.
Offering single person privates also, please inquire.
For more information, email mjeuland@hotmail.com or call 312-504-1049.

Stay tuned for more developments.
PLEASE CONFIRM that space is available before coming to a class (by phone or email).

Please see http://triyoga.com/portfolio-items/ty-chicago-community/ for more about our mission! Also https://www.facebook.com/triyogachicago1/ on Facebook.

GIFT CERTIFICATES for special events are a wonderful idea!

SPECIAL THANKS to photographer Megan Doherty for studio photos on this website.

---
"Your visions will become clear only when you can look into your own heart. Who looks outside, dreams; who looks inside, awakens." ~ Carl Jung
"We are not human beings on a spiritual journey, but spiritual beings on a human journey." ~ Teilhard de Chardin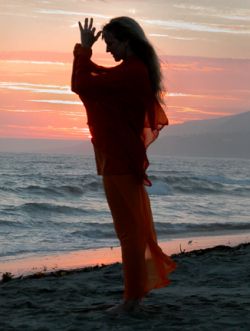 Additional information: https://www.yogauonline.com/therapists/maretta-jeuland